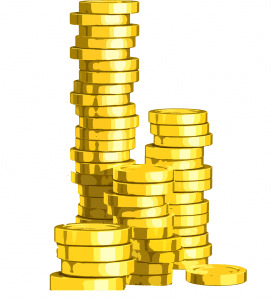 Here are the top 3 ways to get more Old School RuneScape gold, aka OSRS gold or RS2007 gold:
1. Old School RS hours vs OSRS Gold
The Oldschool Runescape gamer should choose the fastest method with skilling then spend time on more profitable OSRS Gold making. Example: Cutting Yew brings 50K OSRS Gold/h and 30K XP/h. However, cutting Teak trees instead brings 90K XP/h with earning no rsgp. So Teak logs are 3 times faster than the Yew logs. Use the saved hours for activities and training that make exrta OSRS Gold.
2. Second OSRS account
F2P players would better buy OSRS membership and get a bond for the second account. By doing Wine of Zamorak, for example, the player could get 200K-300K RuneScape gold per hour, which will pay off that bond in 10 hours which saves two weeks of gaming! If the gamer trains the second account for a month or two, he can easily get it to 100 Combat and possibly 75 Slayer. This would allow him to get up to 750K rsgp per hour doing Gargoyles.
3. Daily runs
To get more Old School RuneScape Gold the gamer could do Staff runs, Birdhouse runs, Herb box, and Farm runs on a daily basis. For example, with the Ultracompost, the OSRS player can easily make 150K-250K RuneScape 2007 gold for each farm run if picking the correct seed, and each Farm run takes 5-7 minutes, which makes over 1M rsgp per day. Also, doing Birdhouse runs easily earns 2M rsgp per week.